Well. I had every intention of linking up on Friday for Five for Friday, but then my baby got sick and still is sick. I just spent the last 5 hours in the ER. I'm pretty sure babies should have their own special ER. Trying to keep a baby occupied for 5 hours is a challenge. Add on that a SICK baby? Yikes. Anyway... I'm linking up with Latoya for a Linky Party! Click on the picture above to join!
So, if I were stranded on an island, what 3 things I would like to have...
1. My phone. I check my phone for everything... email, blogging, Facebook.. I spend way too much time on there. I suppose without internet it wouldn't serve much purpose, but we'll pretend I'll have internet access. :)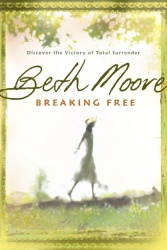 2. Currently I've been reading Breaking Free by Beth Moore. Phenomenal. So I guess to pass the time, I'd like to take this book along with my Bible. Seriously, I highly recommend this study to do alone or with a group. I am by no means perfect nor claim to be, but I'm in the pursuit of a Godly life--one that is blessed. Be ready to cry. :)
3. Lastly, when on an island or in any other stressful situation, one needs chocolate and a good beverage. So, with that being said, my choice of snack has been and will probably always be... a cinnamon brown sugar pop-tart and diet sun-drop. What a combination, right?! Or quite the contradiction!
Also, a blogging friend of mine is having a 300 follower giveaway!!! Who doesn't like free stuff? Better read---what TEACHER doesn't like to have free stuck? We're the best at "borrowing."



Click on the picture to enter!!
Enjoy the last bit of your freedom!